Get involved in the Viadrina Consulting Group e.V.
We are a community of active and former members who form a network together with students of all disciplines and companies. Our common goal is continuous education as well as knowledge exchange on a personal and professional level. As a student and non-profit management consultancy, we arrange consulting projects with regional companies for our members, who thus gain valuable practical experience during their studies. Our actions are characterized by the greatest possible professionalism and commitment. In order to prepare for projects, we educate ourselves through internal and external trainings as well as workshops. In addition, association work is an important part of project preparation and further development of our members. Reliability, integrity and an open error culture characterize our work. Through a lively association life we sustainably strengthen our community.
As the largest student initiative at the European University Viadrina, the Viadrina Consulting Group has now been offering interested students a platform for 19 years to network with each other, to develop personally and professionally within the framework of workshops and consulting projects, and to establish contacts with potential employers through regular events.
Expertise is not everything. There is much more to it than that when applying for jobs and later in your career. That's why we offer you the opportunity to develop your soft skills – such as presentation and analytical skills – in workshops. In training courses, we also give you specialist input and enable you to gain insights into potential career fields.
By working on consulting projects, we give you the opportunity to gain your first practical experience in the field of management consulting during your studies. Together with experienced project managers and interdisciplinary teams, you will gain crucial experience for your career entry.
Request
Registrier as interested!
Get to know us
You already get to know the association better at events and in project work.
Become a Member
Once you get to know VCG better, you will receive an invitation from our HR team to become a member.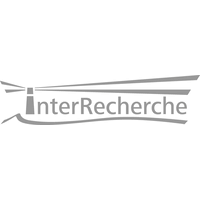 For several years now, the Viadrina Consulting Group e.V. has been a fixed cooperation partner of the Interrecherche SPRL. The cooperation ranges from workshops to jointly implemented projects, many of which have already been successfully completed!
The Junior Consultant Network is the largest German network for student consultants and connects 32 initiatives with a total of more than 2,600 junior consultants. Founded in 2002, the association still focuses on continuous training, practice-oriented exchange of experience and the development of a personal network. With the JCNetwork Days, the largest networking event for student consultants, the association offers more than 500 students twice a year access to professional training opportunities as well as exclusive networking opportunities with other students and the consulting industry. The in-house training program JCNetwork Certified Junior Consultant offers junior consultants the opportunity to have their acquired knowledge certified by consulting companies and represents the crowning glory of the career as a junior consultant before starting a career.
Jalta-consultants is a student consultancy of the BTU Cottbus-Senftenberg and offers a wide range of possibilities to get actively involved besides studying. The basic idea of jalta.consultants e.V. is to bridge the gap between theory and practice with consulting projects. Besides interesting internal and external projects, you can build up a strong personal network at the university, but also nationwide through our umbrella organization.
UniClever Potsdam e.V. is the student consultancy at the University of Potsdam. Since 1998, we have successfully advised and accompanied small and medium-sized companies in solving challenging problems. What makes us unique are, above all, our 37 active members, all of whom act according to our common vision of developing personal and entrepreneurial skills through knowledge transfer and practice, thus offering companies an honest added value. In this way, committed students from a wide range of disciplines are given the opportunity to take responsibility for their own project while still at university and to put the latest knowledge from university teaching into practice. In addition to external consulting projects, internal projects such as the student career fair UniContact, the Training Day or the Case Study Training are of particular importance. With numerous and regular team events, fun is not neglected either. Because our association thrives on fun at work, cool ideas and friendships.